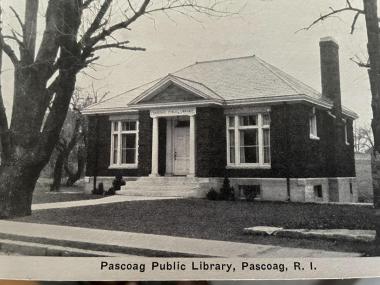 We have the land!
Board member Leah Lace and her husband, Dr. John Lace, donated the land adjacent to their home on Church Street to the Library. This land had been the site of their tennis court.
We have the money!
A six-month mortgage was taken out by the Board. The amount borrowed was $1,000. That would equal almost $16,000 in today's dollars! The mortgage was paid off on time.
We have a building!
The new Pascoag Public Library was completed in 1924 and remains our home to this day.