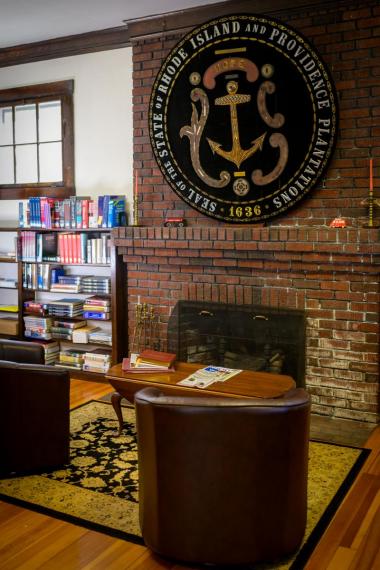 Pascoag Library is open 26 hours per week and is a full service library.
Patrons can borrow materials from all the public libraries in the state through the Ocean State Libraries (OSL) network. We have 16,500 volumes of hardcover fiction, non-fiction, classics, children's books, adult and children's DVD's, and audio books including the latest bestsellers in both fiction and non-fiction.
Programs: Please refer to the website calendar &/or FB for events.
The Summer Reading Program for all ages is held each year in July and August. A variety of adult and family programs are also held throughout the year.
Three desktop computers are available for public use with b/w & color laser printing capability.  B/W printing/copying: 10¢/page.  Color printing: 25¢/page.  Wireless access and a scanner are available.
Faxes:
Free cover page
1 Unit = 10 pages.  $1/page for p. 1-5; free for p. 6-10
No international faxes
Pascoag offers a screen magnifier for reading in-house and a Microfilm Reader/Printer for patron use.  The library has copies of the "Burrillville Gazette" (Feb. 12, 1880 to March 5, 1887). From March 12, 1897 through December 19, 1899 it was called "The Herald and Burrillville News Gazette." There is also the "Pascoag Herald" from April 1892 through April 12, 1918 and the Woonsocket Call from 1928 to 1948.