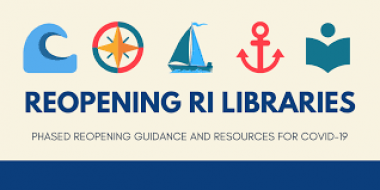 Reopening Libraries:  Phase 3.  (Updated July 15, 2021)
UPON ENTRY: 
IF FULLY VACCINATED, YOU DON'T NEED TO WEAR A MASK.  
IF NOT FULLY VACCINATED, PLEASE WEAR A MASK FOR EVERYONE'S SAFETY.
PASCOAG PUBLIC LIBRARY encourages patrons to take advantage of contact-free service. You may call 401-568-6226 or email  or use Library Takeout
The library is open for all services including browsing, computer usage, & fax/copy/scans.  For computer usage, please check in with the front desk as the library keeps statistics on usage.  Only 3 computers are available to the public. 
We want to keep everyone safe, staff as well as patrons. 
Pascoag Library Information
No donations til further notice.  Please do not leave items outside due to the possibility of weather damage.  (July 15, 2021)
Email available anytime:  
Call 401-568-6226 and leave a message.
Resources